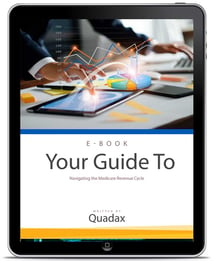 With Medicare claims on the rise, and the complexity of the claims process not wavering, it's critical to not just be fluent, but be an expert.
This guide aims to explain the ins and outs of the Medicare claims process and outlines the essential tools needed to make your life easier and help maximize your reimbursement.
Know someone else who would find this e-book useful?

Share with your networks!