The Q1 Diagnostic Coverage & Reimbursement Conference will once more dive deep into a variety of pressing matters, also including updated insight into policies such as PAMA entering the new consultation period, how to access NCDs as well as a comprehensive approach to value-based agreements with payers. Through a multitude of perspectives including private and public payers, LBMs, thought industry leaders and legal partners, topics of critical importance will be addressed with a holistic approach. To ensure the highest level of education possible, the audience will also have an opportunity to gather in peer-to-peer learning groups, enabling an exclusive and engaging platform to exchange knowledge and experience in test-specific challenges.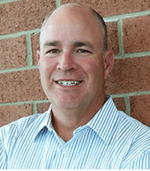 Don't miss:
Wednesday, February 13, 9:30 a.m.
Walt Williams
Director of Revenue Optimization and Strategy
Quadax, Inc.