How will the healthcare system benefit from physicians unleashing their true power?

From hospital acquisitions to primary care shortages to the impact of telemedicine and value-based care, the role of the physician is changing. They now have an opportunity to take center stage in the new world of healthcare.


Key Takeaways from this presentation:

How policy changes impact independent physicians
Why physicians should embrace leadership roles
How the primary care physician role needs to be enhanced
The importance of data analytics to understanding the patient base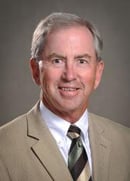 Presenter: Thomas Campanella, Baldwin Wallace University
Mr. Campanella is the Director of the Health Care MBA program and a professor of health economics for Baldwin Wallace University in Cleveland, Ohio. He also writes a healthcare blog on LinkedIn, follow him here.